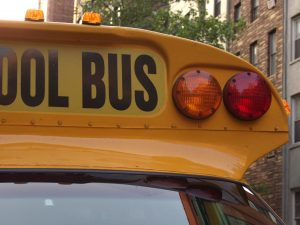 One of the busiest times of the year for many families is back to school time. This year most of the Sherwood Park schools are starting between August 30th –Sept 1st. Many families hear "back to school" and it brings many mixed emotions especially if you are currently selling your home. When it comes to Real Estate there are positives and negatives we tend to see during this time.
Most years we see a lull in the market around this time. One thing to consider is many buyers are purchasing in areas based heavily on school district. This means they are attempting to close on a home and move into the house before school starts. On average, according to Realtor.ca, it takes 50 Days to close on a house however locally many houses close as quickly as 30 days. This means as a seller you want to have your house on the market no later than early July to be safe, especially if you live a highly desirable school district.
Generally, the types of homes that accommodate family lifestyles struggle the most. Those homes tend to be 3+ bedroom homes. The more bedrooms a home has the more likely a family is purchasing the house. Homes that have immediate possession are more desirable during this time for the families that are needing a home quicker to get settled into the school of their choice.
There are many areas where schools starting don't affect the market much. Retirement communities, condos, and townhomes are a few examples. Buyers for these style of homes typically don't have children in school anymore. Don't be alarmed if you aren't on the market yet. We do see the market pick back up a few weeks after school is in session and remain solid until the holiday season.
Parents with kids that are off for the summer months keep quite busy. During those months families tend to work less, travel more, and take a break from house shopping. When school starts again families get more into a schedule and then tend to have a bit more time to view homes and get serious on purchasing. If you can't list now I'd recommend doing so the second week after schools start.
So stay safe out there and watch out for all the kids going back to school crossing the roads. If you have any questions about buying or selling Sherwood Park real estate, please feel free to give me a call. I would love to hear from you!
Warm regards,
Sonia