One thing I've learned in life and business: no woman is an island. No matter how good you are
at what you do, sometimes it's as much about who you know as what you've got.
I'm talking about networking. Some people hate doing it (mention "networking" to some people and they shudder), but I love it! I get to meet new people, make new local business connections, and keep up with some of the best professionals and tradespeople in Sherwood Park and the Edmonton area.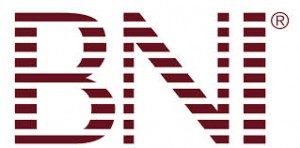 A couple of years ago I joined the BNI Park Power Connections chapter in Sherwood Park, and if you're looking to make business connections this is by far one of the best places to get started. The BNI corporate philosophy is "Givers Gain", and it's inspired by the concept of what goes around, comes around. Our members focus on building relationships and creating a high quality referral network. Not long after I joined BNI, I also joined the leadership team, and I've been the President of Park Power Connections since April 2012. Through BNI I've made some fantastic contacts, given and received a ton of referrals, and discovered some great business opportunities I otherwise might have missed out on.
BNI is different from your typical networking group: for starters, there's only 1 person per profession in each chapter. This may sound like a strange rule, but it makes a big difference when it comes to diversity. A lot of networking groups tend to centre around a particular career, so for example if you're an accountant you tend to meet a lot of other accountants. BNI shakes that traditional model up, and the result is a business and referral community that is way larger and significantly more varied. Since joining, I've expanded my business network to include all kinds of different people: lawyers, plumbers, mortgage brokers, contractors, insurance agents, home staging professionals, car dealers, restaurant owners… the list goes on.
Need an electrician to rewire your basement? I know someone in town. Looking for an accountant to get your business accounts in order? I've got a name for you. Looking for some financial advice? I know just who you should speak with.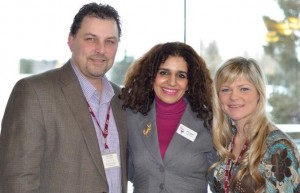 My favourite thing about BNI is how passionate our members are about what they do, and that makes a big difference. Even though we meet early Tuesday mornings, everyone there is upbeat, energized, and ready to engage. I recently spoke at one of our chapter meetings about my own passion for real estate, and all around the room I saw nodding heads. My fellow members may not know the ins and outs of the real estate market, but they understand the importance of loving what you do and wanting to become even better at it. That inspires me, and I know my excitement inspires them too!
If one of your New Year's Resolutions is to get serious about networking, I highly recommend joining a BNI chapter. Our Park Power Connections chapter is always looking for new faces, so if you're curious and want to hear more, visit our chapter website, or – even better – come by a meeting one Tuesday morning.
And if you're looking for a professional service or tradesperson in Sherwood Park or the Edmonton area, send me a message and let me know what you're looking for! Chances are I've got a name for you.