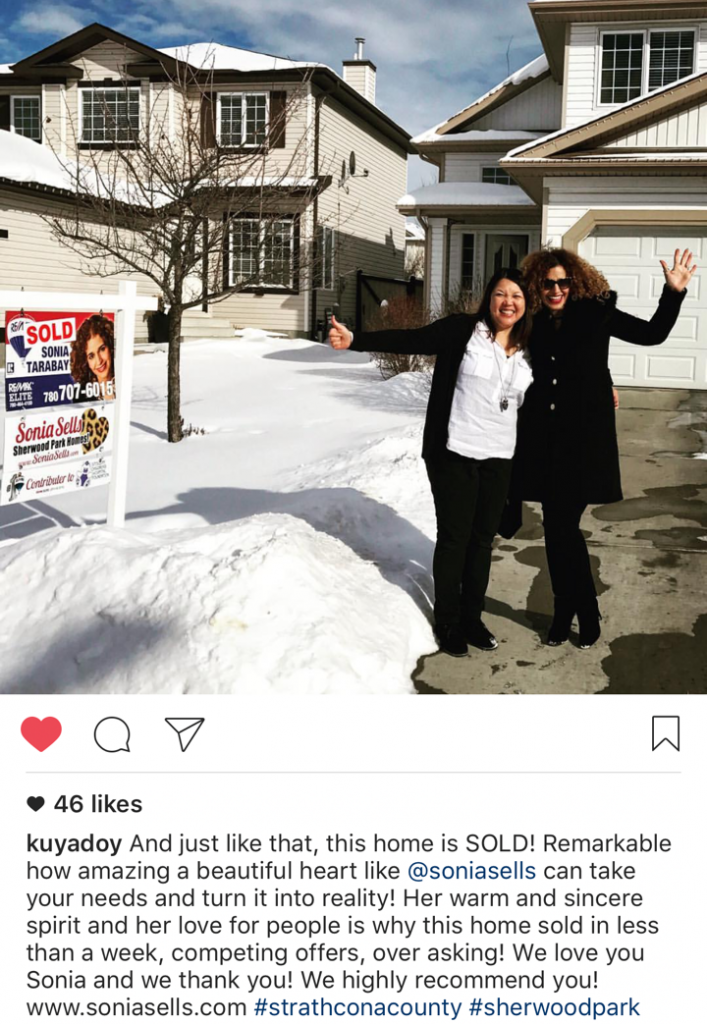 There is nothing I want more than to see a smile on my client's face. Those happy moments when their house sells or they find their perfect new home are the moments I crave every day.
At the same time, I've grown to be great friends with many of the people from our Sherwood Park community who started off as clients. Unfortunately, in this business, you have to say goodbye to many of those friends who you've grown to know over the years. This just happened to me, as longtime clients were moving out of the province.
As sad as it is to see them go, I take pride in the fact they are leaving Sherwood Park with big smiles on their faces. Their home sold in less than a week and for $8,000 more than the asking price! It was a pleasure to be able to help them and I look forward to helping so many more wonderful people in Sherwood Park!
Warm regards,
Sonia